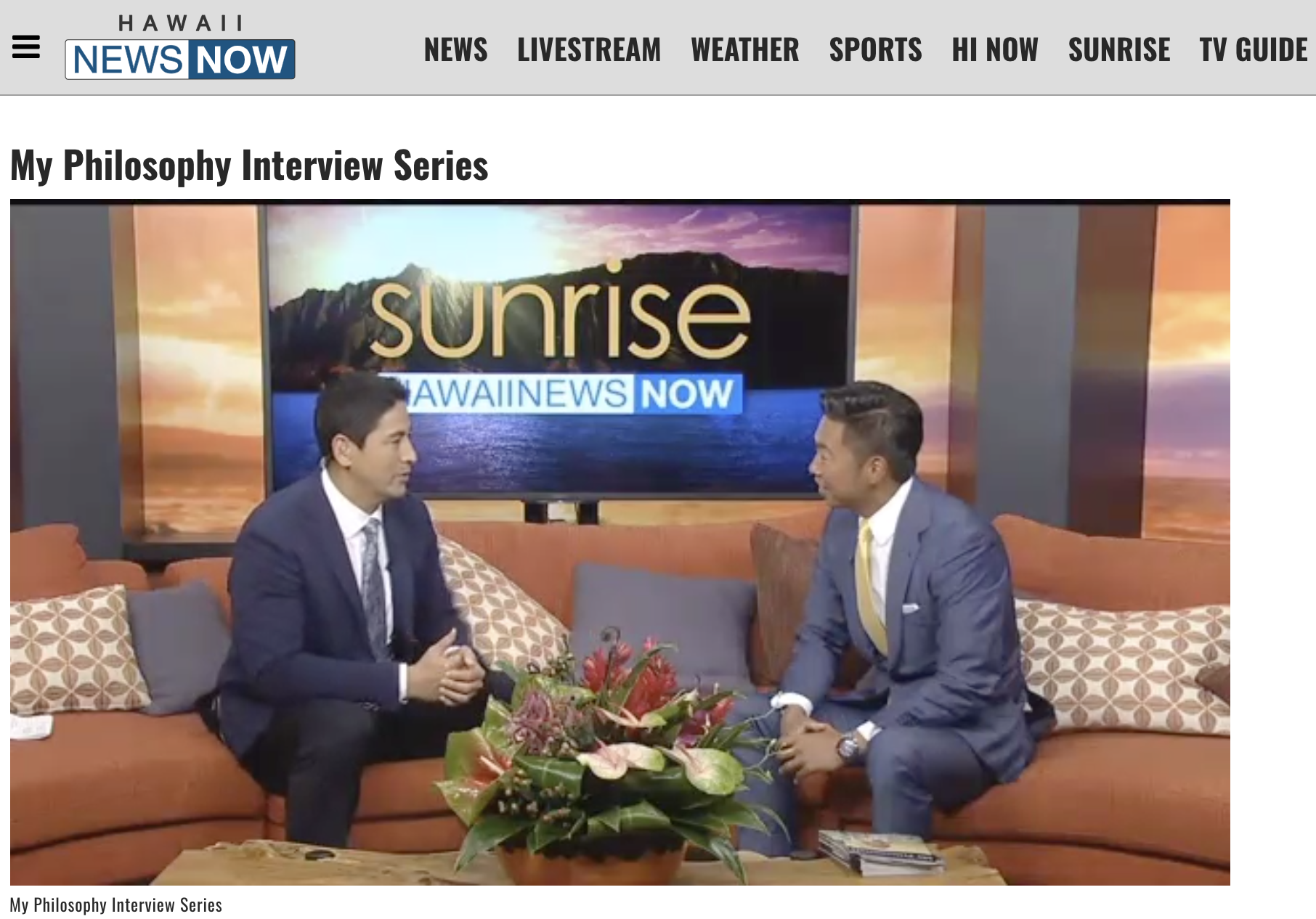 http://www.hawaiinewsnow.com/story/38503702/my-philosophy-interview-series/
June 25, 2018 at 1:42 PM HST – Updated August 13 at 5:05 PM
HONOLULU (HawaiiNewsNow) – Born in 1979 in Tokyo, Daisuke moved with his family to New York at age three and spent his formative years in the USA. He experienced true multiculturalism at a young age and learned how to express himself effectively, attending a public elementary school in the inner suburb of New York City. He later transferred to the Japanese School of New York to acclimate before his return to Japan in 1995 at age 15. After more than a decade in America, he identified more with his Americanness and had difficulty adjusting to his life back in his home country. During this struggle, he realized that a solid identity is the key to pursuing what you love.
Daisuke has an excellent command of both Japanese and English, which makes him a talented communicator in Japan and abroad. While earning his B.A. in Policy Management at Keio University, he established his first education consulting company at 19. He began conducting "Design Your Identity" workshops for companies, universities, and individuals to discover their strengths, weaknesses, and hidden opportunities. He went on to earn his MBA from Keio and, in 2007, founded INTERLITERACY, an integrated marketing and communications agency that specializes in identifying communication issues and solving them through multifaceted strategy execution. He excels at the art of presentation and, combined with his strong background in accounting and IT, he has helped companies better communicate themselves for more than a decade.
Daisuke is the father of three boys and one girl. He is the author of The Courage to Take Action: The First Step to a Future You Never Imagined Possible (Forest Publishing) and Move Your Luck (Discover 21).
Copyright 2018. Hawaii News Now. All Rights Reserved.